MIS/HPMS Raider Cafe
To view the menus for the MIS/HPMS Raider Cafe Please visit the HP NutriSlice Site.
Select your school and the menu you wish to view. From here you can view the nutritional content of each item on the menu and find out if there are any special dietary considerations such as peanuts, wheat, soy, and dairy.
Online Deposits for Skyward Cafeteria Accounts
Average lunch purchase is approximately $5 to $6 a day.
Click here for online payments. (Use Skyward username and password to login. Logins MUST be in all lower case)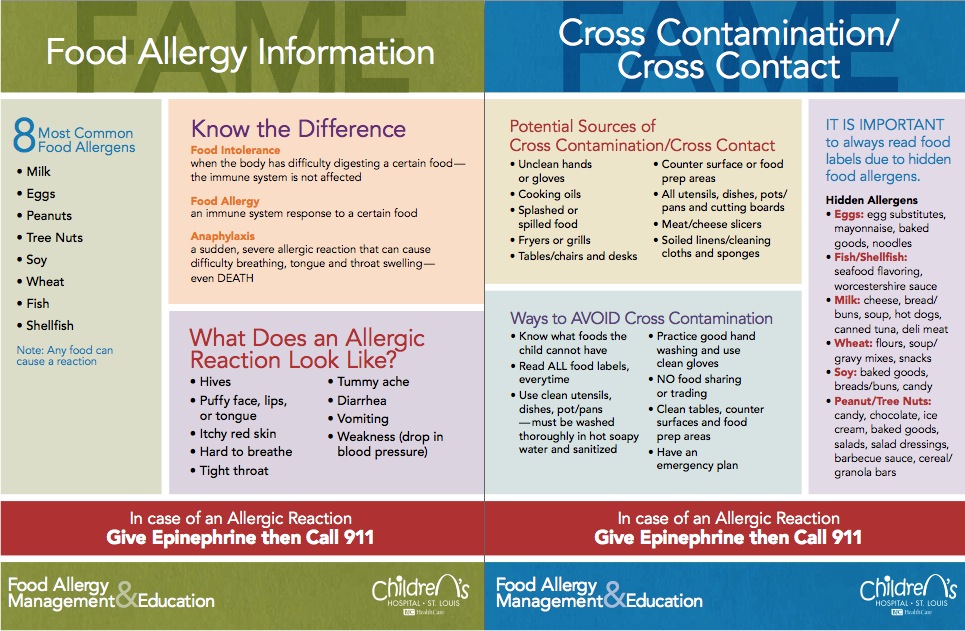 Image Source: Food Allergy Management and Education Manual and Tool-Kit provided by St. Louis Children's Hospital
For additional information about food allergies please see the Food Allergy and Anaphylaxis Connection Team's website.